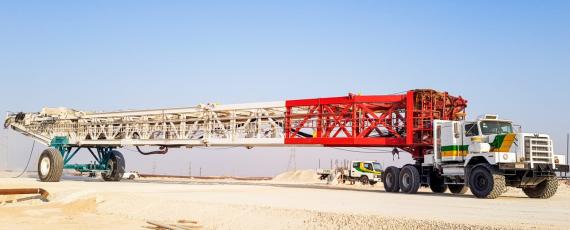 Successful Delivery of Oil Rig Equipment by Turk Heavy Transport
10th June 2019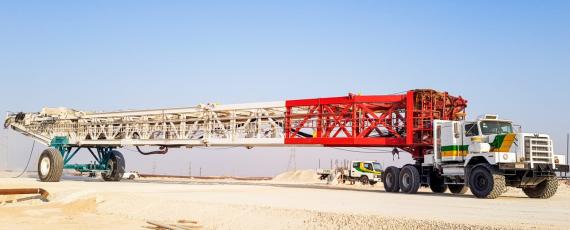 Turk Heavy Transport in Bahrain have handled another successful delivery of oversized oil rig equipment. The delivery was completed within the AWALI / Tatweer controlled area using Turk's heavy hauling trucks.

The two oversized pieces were a mud pump trailer measuring 18.0 x 9.4 x 4.7m and weighing 84tns and a rig mast assembly at 43.0 x 6.9 x 5.8m and 60tns.
Logistics Manager, Donna Gualberto comments; "There were a lot of difficult manoeuvres and unforeseen situations on the way, but we managed the project smoothly and perfectly through proper planning and coordination including necessary permits, escorting and extensive route surveys. We would like to thank our expert drivers and the rest of the team for a job well done."
The client was very grateful for another successful job handled by Turk Heavy Transport.
Turk Logistics and Heavy Transport – your reliable, professional partner for projects in the Kingdom of Bahrain.