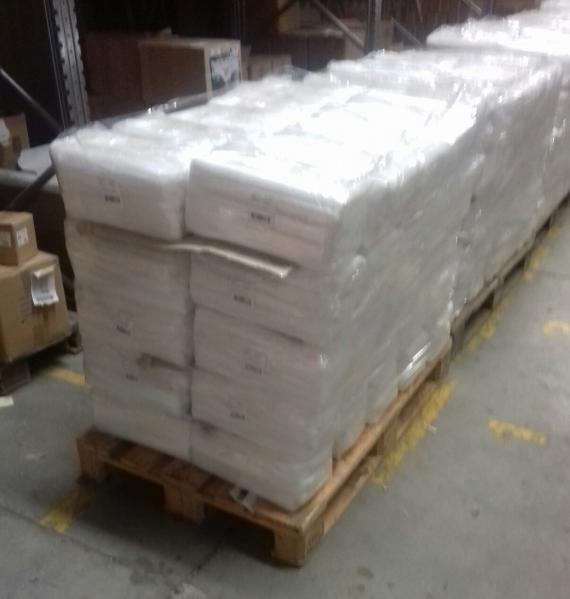 Synergy with Transport of Plastic Bags from Turkey to Greece
19th November 2019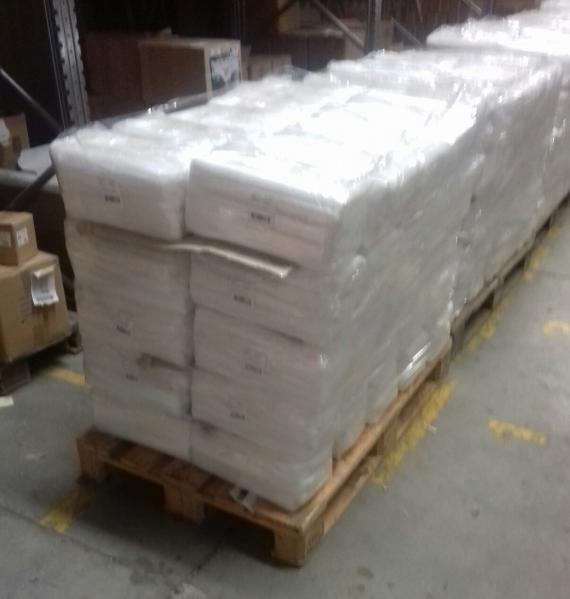 Synergy In Supply Chain in Greece were asked by their client to organise the transport of full truck loads of plastic bags for supermarkets from Istanbul in Turkey to their warehouse in Magoula (Greece) as well as the repalletisation and warehousing of the cargo.
International Transport Manager at Synergy, Panagiotis Papaioannou explains; "The challenge in these transports is that the goods are loaded on industrial pallets of approximately 1.4tn each with a total of 18 per truck giving each truck a weight close to 26tns per truck. These pallets are wrapped with a foil which does not completely restrict the movement of the bags and as a result of the long trip, some of the pallets arrive at our warehouse tilted to the side which makes unloading by pallet truck impossible without them falling over (see the gallery below for some relevant photos). Therefore, the pallets need to be repalletised inside the truck onto euro pallets, which is the type of pallets the client needs for the delivery to the end customers. Overall, each truck load of 18 industrial pallets is repalletised to 50 euro pallets.
As well as the difficulties posed by the nature of the cargo during the unloading at our warehouse, another challenge is that the notification for loading is given at very short notice and we are asked to find trucks with a legal payload of close to 26tn within a day or two. Also, the lead time is also very critical as any delay can mean that the stores will run out of bags which would be unacceptable for our client."
"Despite all these challenges, we have been successfully carrying out these transports for several months to the client's satisfaction."