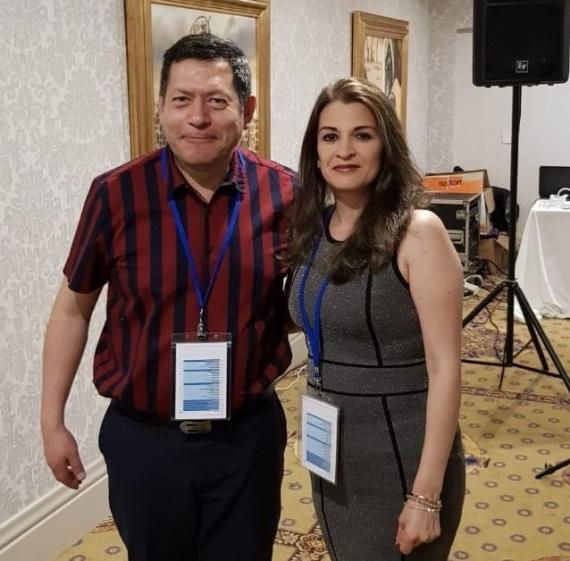 L&L International de Colombia are 25 Years Old!
3rd October 2019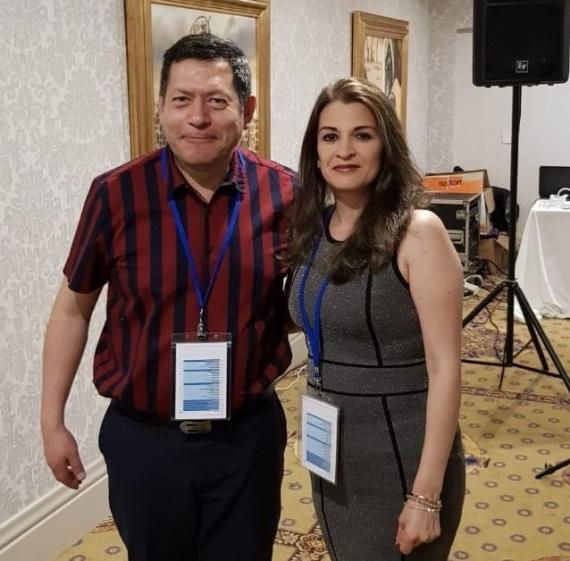 L&L International de Colombia are pleased to be celebrating 25 years in the market!
Commercial Manager, Emiliano Leal Acevedo is photographed left at the last Universal Freight Organisation (UFO) Meeting with Janeth Rios Santana, L&L Administrative Manager. Emiliano says; "Since 6th October 1994, our company has been working every day to offer value added services to our partners and customers to make a difference in the market. As a result of this, last year we moved our head office to a modern building with a better access for our customers, suppliers and staff.
We have been a part of Universal Freight Organisation for 2 years which has been very good for our company because we can count on reliable partners worldwide. In the network, we are pleased to have done business ABM Logistics (Panama), FCS (Mexico), CPS (Guatemala & Honduras), BHA Cargo (Peru), Eastway (Ireland), Wirtz Shipping (Belgium), 360 Logistics (New Zealand), Plaza Forwarding (Spain), Click Cargo (Venezuela), Cronos Logistica (Chile), KMS Logistics (Singapore) and Bibby International (UK). We expect to expand our work with more UFO partners soon!"
"We attended the last two UFO meetings, 2018 in Danang (Vietnam) and 2019 in Gaborone (Botswana) and we hope to also attend in Beijing in 2020!"
"Right now, the most important markets to our company are China, Brazil, the USA, Panama, Guatemala, Honduras, Mexico and Europe.
Unfortunately, in Colombia, customs regulations are one of the most complicated and bureaucratic in the world and for this reason we have to be very careful to fulfil all procedures for any goods that arrive to our country. For example, all clothes, fabrics and shoes have base prices to pay import taxes and import declarations should be presented to the customs authorities bureau 15 days prior of the cargo's arrival. Also, goods for human use have to be authorized by the Colombian National Food & Drug Surveillance Institute before beginning import customs formalities.
Another important matter that our partners should bear in mind is that for outbound shipments, most of our shippers have to face intrusive anti-narcotic procedures which increase the port charges and in turn, represent extra-costs to be afforded by the customer."
"In spite of these burdensome import and export customs procedures, we love our job and we hope that not only us, but also our progeny will continue in this industry! We feel very proud of working in the market during the last 25 years!"
Happy Anniversary to all at L&L International de Colombia from the Freightbook Head Office!
http://www.lylinternational.co