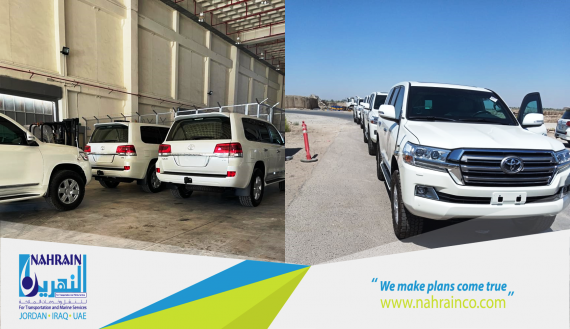 Al Nahrain Report Air Shipments of Armoured Vehicles
1st July 2021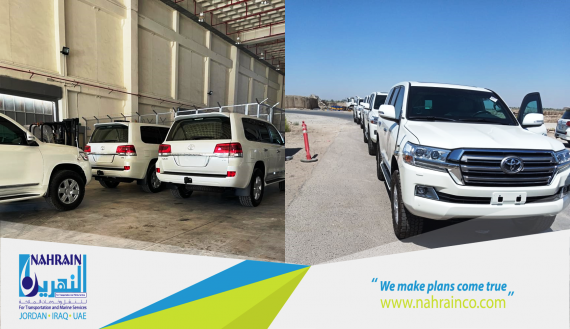 Al Nahrain are pleased to report a recent diplomatic shipment for the Japanese Embassy involving the transport of 5 armoured vehicles (Toyota Land Cruisers) from Aqaba in Jordan to Iraq by air and delivered to two destinations, Baghdad and Erbil.
Adham Obeidat explains; "Al Nahrain is very proud of having a remarkable reputation for their excellent performance in cargo delivery to several NGOs & diplomatic locations all over the world. Our business log is vivid with accumulated shipments that we successfully managed to transport and deliver, through all required transportation modes (air, sea & land), conducted with all related logistics services, in a professional way.
In this shipment, we have transported 5 armoured vehicles from the Aqaba Special Economic Zone (ASEZA) by air to Baghdad International Airport and Erbil Airport. The shipment was delivered by one chartered aircraft (IL76) in two trips.
All export customs formalities and documentations were completed in good order and the vehicles were picked up from the technical workshop, loaded on 2 car carriers and delivered to Aqaba Airport. The chartered aircraft arrived in the early morning of 23rd of June 2021 and departed for the 1st trip heading towards Baghdad Airport with 4 vehicles.
The same aircraft came back to Aqaba Airport for the 2nd trip the same day with the remaining one vehicle departing in the afternoon heading towards Erbil.
Our teams in Baghdad and Erbil Airports were ready to promptly receive, handle, clear and deliver the vehicles."
"The job was accomplished perfectly in a professional way, supported by on-spot follow ups and continuous reports, to the complete satisfaction of our client."